2 tags
The Doctor
badkidsjokes: i love u said the doctor why said the man because  i do.
5 tags
Aziz Ansari says love is "elusive and sadly... →
5 tags
6 tags
Anonymous asked: How could I attract my crush in school?
3 tags
3 tags
3 tags
On Crushes, Keats, and Pez Dispenser Bodies
Kindly submitted by one J.M. Farr.  I have kept silent long enough. Too long have I heard the false sighs; the cheap heartache; the empty anguish. Dear Chestburstiers, I ask you to reconsider the credentials of your famed advocate, the so-called "romantic" Anna Wilkinson. She has been dishonest with you, dear readers. The self-narrative she presents through the mouthpiece of this blog is one of...
2 tags
"You, had a green goatee, and no pants. A cow patterned blazer, No shirt. Sicc..."
– The best Craigslist missed connections from Burning Man. (via theatlantic)
5 tags
5 tags
4 tags
4 tags
3 tags
3 tags
6 tags
Happy Valentine's Day, Darlings!
In honour of this most special day I bring you a shit load of love advice. There's something for everyone: Relationship advice for people who like (or tolerate) Michael Ian Black Advice for middle school girls who want boyfriends (sample: "try saying 'hhhheeeeyyyyyyyyyyyy' and give him a wink in the hallway") And finally, crush advice for teens who want to hear...
7 tags
Anonymous asked: so i've had a crush on this boy for a year, but, i've only 'known' him half a year. at the beginning of the school year we were put in the same french class. i've hung out with him once. his best friend lives near me. he knows my best friend more than me, so he talks to her, but ignores me and shyly turns away. but i always catch him looking at me, and he always acts shy,...
7 tags
5 tags
3 tags
8 tags
EMILY ASKED:
so there's this guy. and my feelings for him grow with each day. we talk on a daily basis, during the two classes we have together, but were not particularly close. However, i feel like i know him..well enough to find everything about him as a person absolutely amazing. i can find the beauty everything he does and i never really stop thinking about him. but hes been in a relationship for a...
6 tags
"I recently spent the last day of summer at Wreck... →
Charles Montgomery speaks candidly about urban design, emotional well being, and puking in the last installment of my Painful Crushes Vancouver series. Check it out!
4 tags
4 tags
2 tags
Freaking Exhausting
dearoldlove: How can a crush last 4 years? It's freaking exhausting.
4 tags
That thing where you think that maybe you're cool
Until your crush maybe isn't interested, and then you're like, the LEAST cool person ever. And he was totally digging me a month ago, but I was with a dope and now I've missed my goddamn window. *ultimate facepalm* Kindly submitted by apocalypanties.
4 tags
The Smell of Loneliness
The following story was submitted by Amelia Epp, artist, art educator extraordinaire, and all-around lovely lady. Read her fantastic blog here. This past winter I was in between living situations, and ended up staying with my mom in family housing at Simon Fraser University for a month. In addition to being run-down, austere, concrete structures, the SFU residences are located on a campus at...
6 tags
Painful Crushes Vancouver, Part Two: The... →
Oh hi again, this is a link to something I wrote for the Museum of Vancouver blog. (SPOILER ALERT: It's an interview with writer and comedian Charlie Demers and I think you're probably going to like it!). It's also posted on the Vancouver is Awesome website. A
6 tags
3 tags
"The Scarecrow needed a brain, the Tin Man needed a heart, and the other dude..."
– Ghostface Killah (via pitchfork)
4 tags
6 tags
4 tags
One Year Anniversary of the Chestbursters Art Show
Oh hi there. It's been exactly a year since the Chestbursters exhibit, and even though a lot has changed you'll be pleased to know we're still having just as many, if not more, painful crushes. WE'LL NEVER STOP. In honor of our anniversary we're posting photos and script from a performance art piece by the chestburstingly fabulous, Munirih Campbell. Drawing...
5 tags
"Imagine if every time you lost someone you cared... →
Excerpt from "Most Americans Still Miss The One Who Got Away" on Jezebel.com
6 tags
Jagged Little Dave Coulier
OKAY everyone, I've got some incredible breaking news: Remember Alanis Morissette's hit single "You Oughta Know" from 13 years ago? It turns out it was inspired by her break up with Dave Coulier, perhaps better known as Uncle Joey from television's "Full House." What's that? You already knew about this? Not me, I was living in blissful ignorance and...
4 tags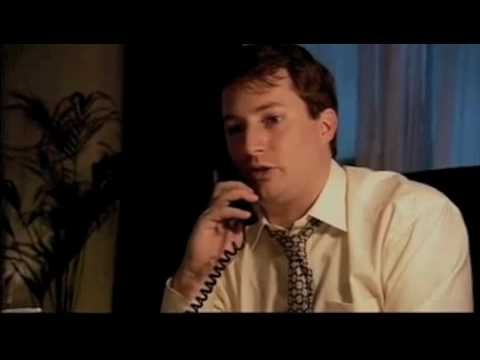 4 tags
Anonymous asked: I went round with this girl @ a theme park (with others(as friends)) I didn't feel it at the time, but after a few days I realised that I have a crush on her. It's been a week now and the pain is getting worse(I've felt depressed all day). I need to know how to deal with the pain, and hopefully how to ask her out.

Extra info:
I am quite shy and the girl I have...
5 tags
5 tags
Anonymous asked: What does it mean if you dream about your crush? And your crush actually hug you?
4 tags
4 tags
4 tags
5 tags
I have a tumblr about online dating
apocalypanties: It's here. I'm on Plenty of Fish because it's weird and hilarious. My webseries Plenty Offish is on there too. Join me while I make fun of pervs and idiots. OH MAN.
4 tags
6 tags
Anonymous asked: what is a crush? define "crush". (in other words, how would you distinguish "crush" from "love"? symptoms/ signs. when does crush become actual "love")

Answer the above and maybe I will then be able to contribute a story about "crush".
3 tags
Crazy crushin'
Oy, oy, oy.  Thanks to Jade for submitting this crush story; it's truly an ode to the inappropriately timed crush. Im 19, and when I was 16 I had this amazing relation ship with this guy called Michael. It was serious(whatever that means) and it was great. But after 2 years we both went our seperate ways(well he moved away) but he did that stupid thing they do in movies and books and was...
2 tags
4 tags
4 tags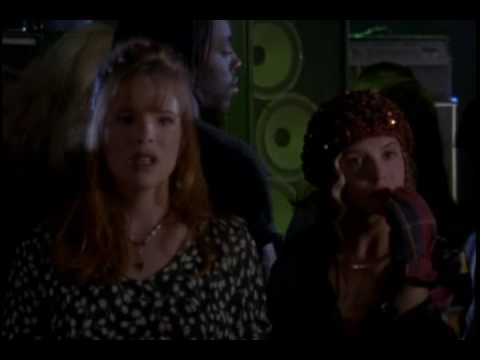 3 tags
Anonymous asked: I went with some friends to see a local band at my campus's student bar, and I've developed a crush on the guitarist. He's also a student at my uni and we held eye contact during the gig. I didn't go up to talk to him or anything because I'm super shy. Fast forward a few months and they are playing the same venue. My friend and I went to the bar for dinner that night in...
5 tags